Maplewood Smoked Bullys
Try Bullys risk-free thanks to Earthly's 100% satisfaction guarantee!
Our wildly popular maplewood smoked bully sticks are absolutely bursting with flavor! Each batch is slow-smoked for 72hrs with real maplewood for a long-lasting, mouth-watering chew no dog can resist.
Reasons to love:
Irresistible BBQ aroma!
Made in Canada

Long-lasting and no mess!
Sourced from grass-fed, antibiotic-free beef and smoked to perfection with real maplewood - these are truly a special bully your dog will love ❤️
Choose Your Options
Pleaes email us at petcare@earthlypet.com to be notified as soon as this item is back in stock.
Shipping and Returns
Free shipping over $30. Flat $5 fee otherwise.
90 day money-back guarantee
All orders ship next business day via USPS Priority
Ingredients

100% Beef. Sourced exclusively from North American and the European Union. Never China or South America.
Guaranteed Analysis

Crude Protein Min...67.0%
Crude Fat Min...19.0%
Crude Fiber Max...0.85%
Moisture Max...12%
Calorie Content... 3 kcal/g.
Safety Guidelines

Bully sticks are among the most natural and digestible chews available for dogs and are a great way to satisfy your dog's instinctive need to chew.

However, like every chew bully sticks can be a choking risk and should always be fed while supervised. If you notice your dog is trying to swallow any pieces whole, remove them immediately and consider using a bully holder in the future. Please make sure your dog's teeth are healthy enough for chewing as bully sticks are hard. For a softer chew, consider our Earthbones dental chews.
The bully dogs love more!
Meet the better bully stick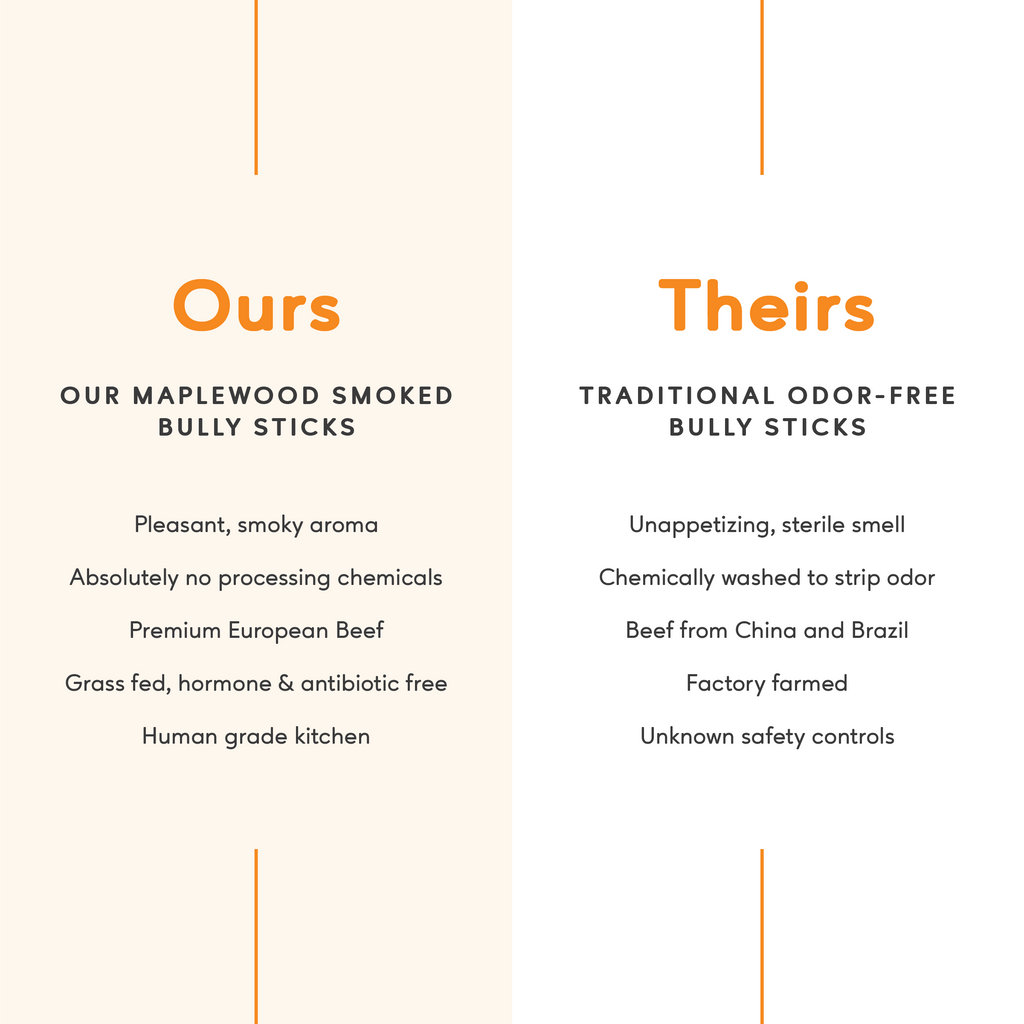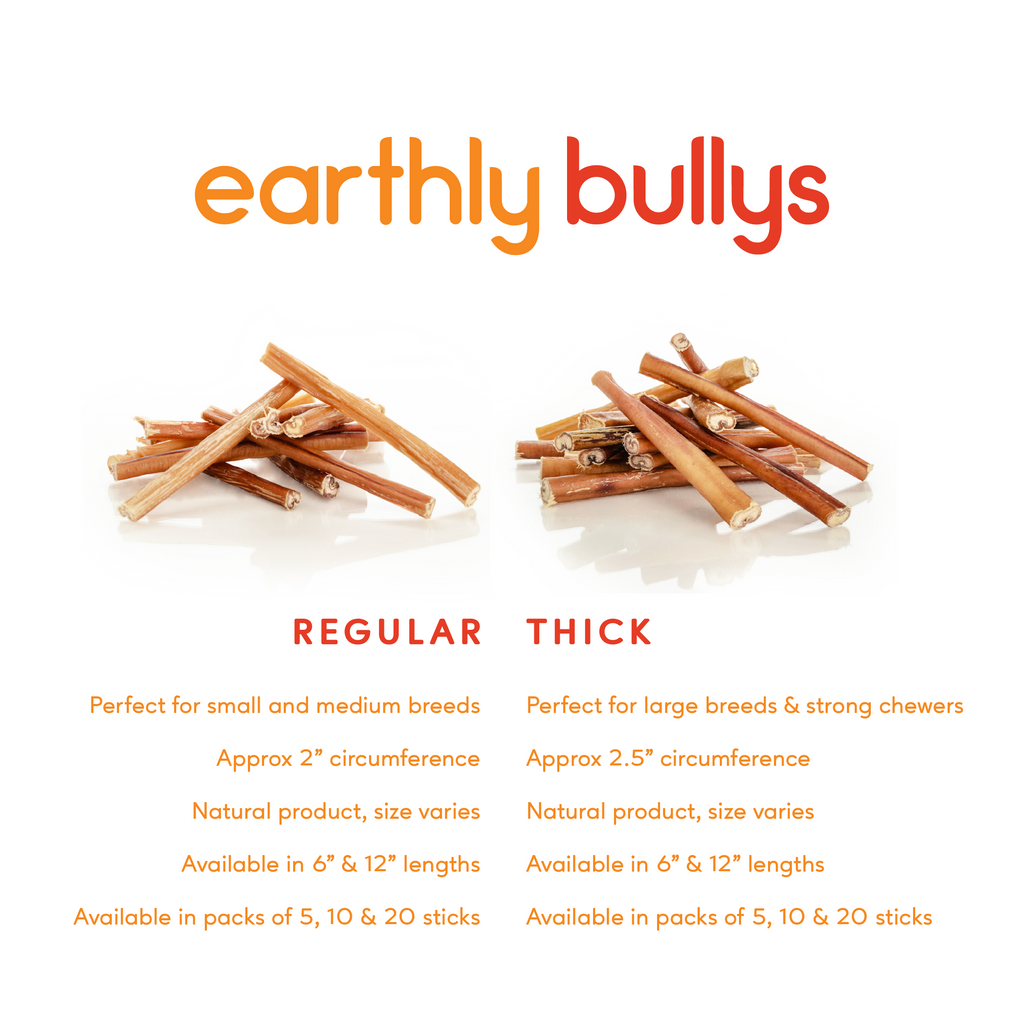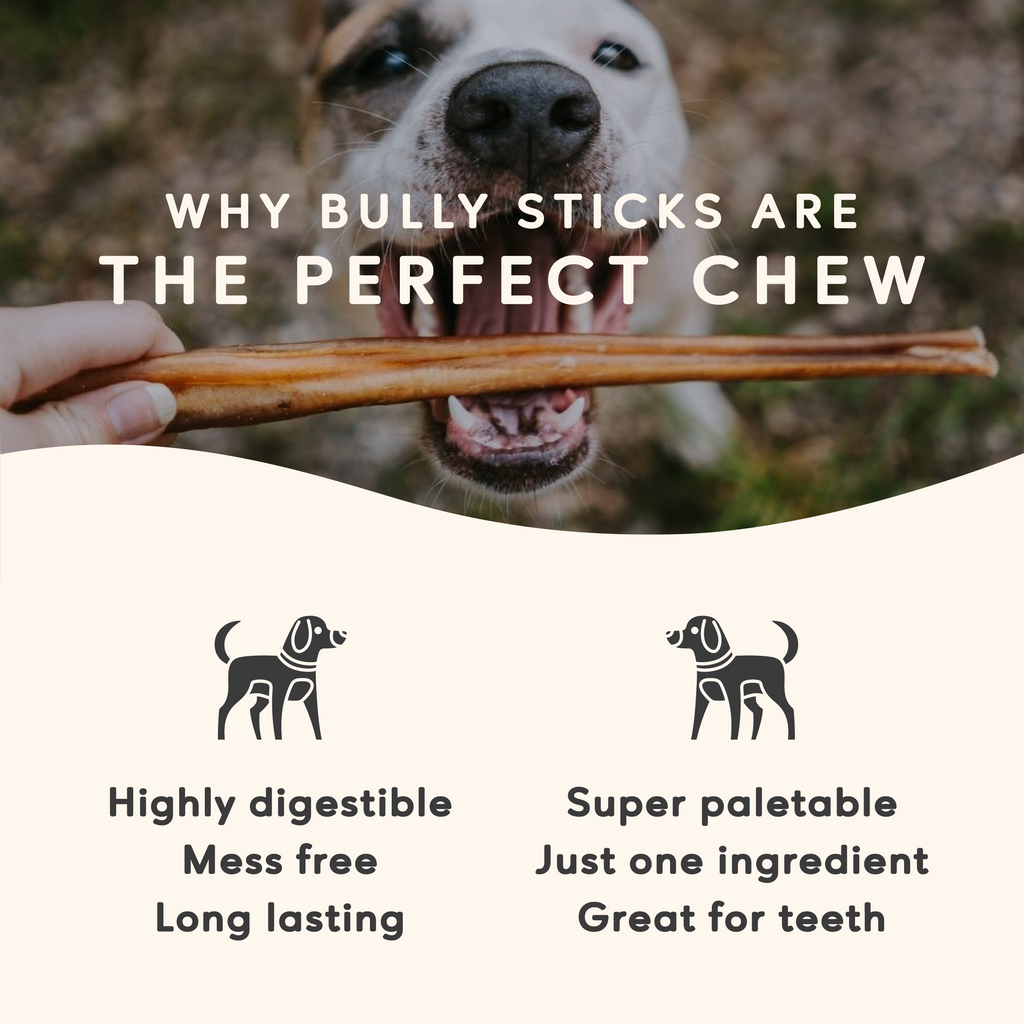 Frequently Asked Questions
Where are they sourced and produced?

We source our beef exclusively from North America and Europe and smoke our bullys in our SQF audited kitchen in Canada. That means you never have to worry about safety standards when it comes to our bully sticks!
Are these bullys odor-free?

Dogs taste with their nose which is why we believe the best dog treats are never odor-free. That said, bully sticks can definite smell a little funky to us people. That's why we believe our maplewood smoked bully sticks are so great! It's a natural way to ensure you're feeding a treat your dog will be excited about without having to hold your nose!
Are your bully sticks processed with chemicals like many odor-free alternatives?

Absolutely not! We never use the kind of processing chemicals commonly used in the manufacturing of odor free bully sticks. We use natural maplewood smoke to give them a pleasant, enticing aroma.
Are bully sticks digestible?

Bully sticks are one of the most digestible chews you can feed your dog! That's because they're made from 100% beef muscle which your dog's digestive system is perfectly suited to.
Are bully sticks sustainable and humane?

While beef is generally very ecologically demanding, bully sticks are a rare exception. That's because they're made of a part of the animal called the pizzle which isn't eaten by people and would otherwise be thrown away. That means you get a chew your dog loves that made from healthy muscle without contributing to an increase in beef production.
Are bully sticks safe for puppies?

Bully sticks are safe for puppies so long as they are able to safely gnaw and chew without it posing an undue choking hazard. Please be mindful to make sure that you do not feed your puppy too many calories in the form of treats like bully sticks.
What happens if my dog doesn't like them?

We offer a 90 day money-back guarantee!
How long does shipping take?

Orders ship the next business day out of our Northern California warehouse via USPS Priority. Most shipments are received in 2-3 business days, but can vary with distance. You will receive a tracking number and receive delivery updates as soon as it ships and when it is delivered.
Our Mission
Shopping for your best friend can be stressful. From researching ingredient origins and product safety testing to basic questions about shipping times and return policies... there's a lot to think about! Earthly exists to make being a pet parent just a little bit easier. We publish where each ingredient is sourced, we only manufactuer in SQF-audited kitchens, and every product is backed by our 90 satisfaction guarantee.
Read Our Story
What pet parents are saying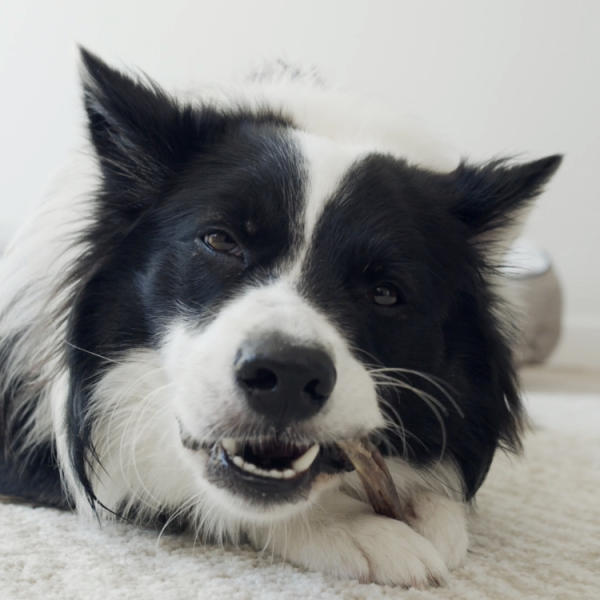 Lianna Yim
"Poe, my mini aussie/Eskimo loves these bully sticks - he goes crazy for them! They definitely smell better than any other one I've bought. He finishes them a little quick though he is a power chewer. Would be nice to have an option for some thicker ones! But overall amazing, fast shipping, great quality. Subscribed."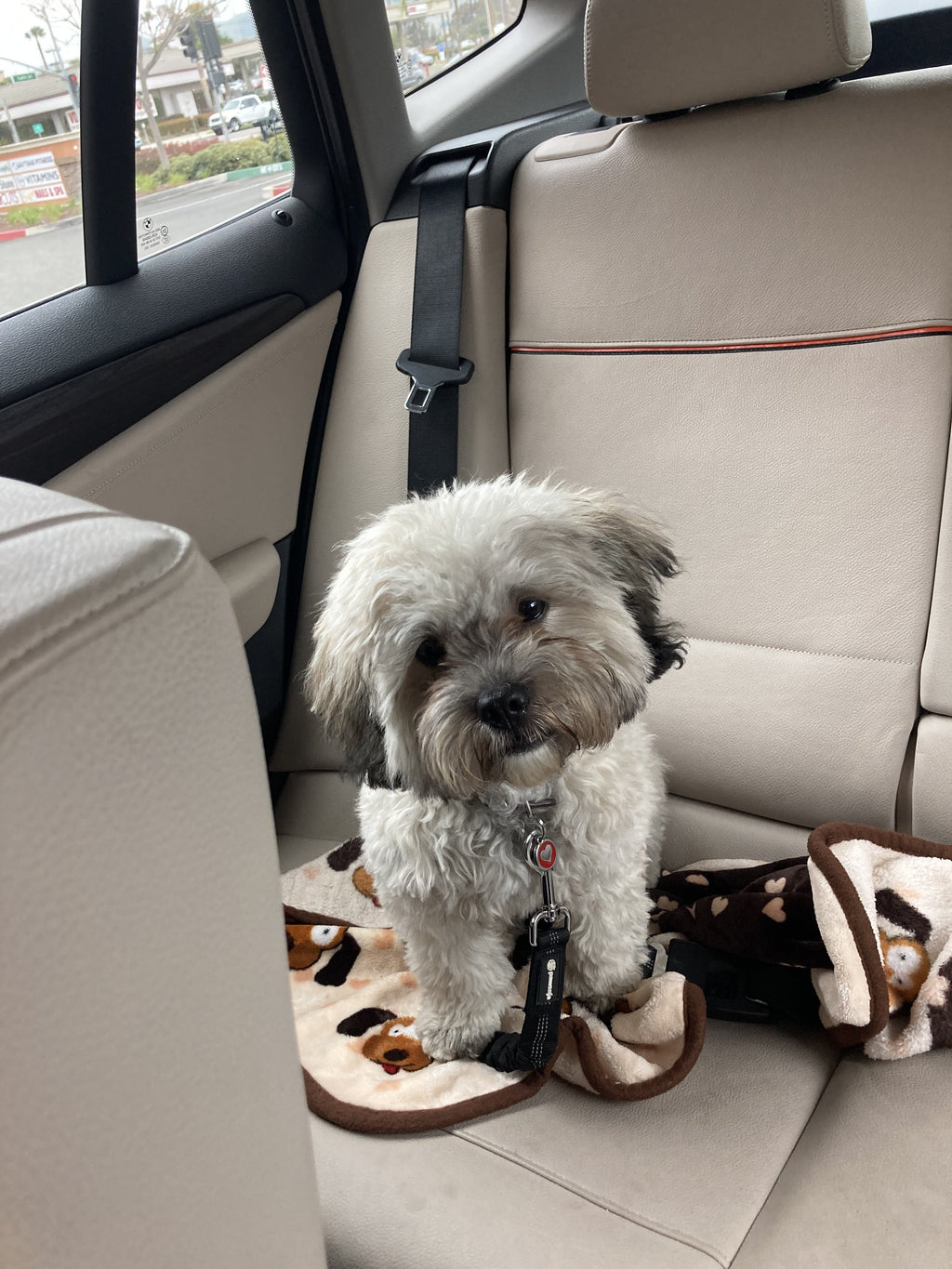 Lisa Jones
"These are the best bully sticks hands down AND they aren't stinky like all other brands! Our pup loves loves loves them!!"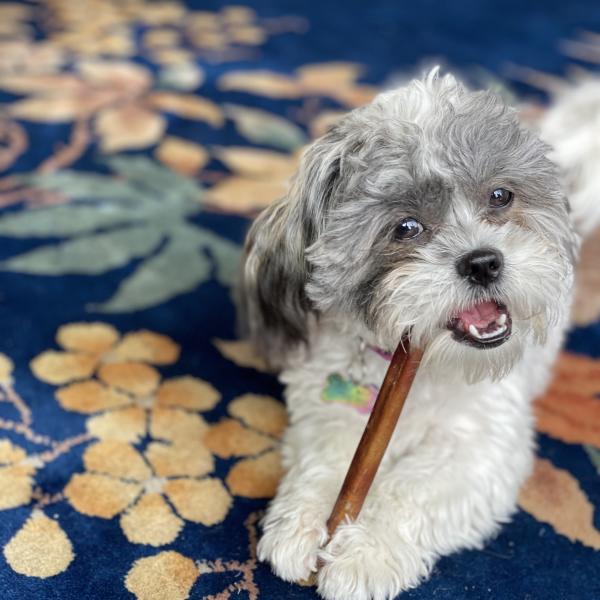 Mieke Hoppin
"My dogs that like to chew love them!"